Load Path Labels: Show Reaction Magnitudes on Layout
If you need to show reaction magnitudes on the layout Load Path Labels might be your answer. User and System generated loads may be shown on the layout. First, go into Job Properties (or to create a new scheme Schemes)> Job Settings> Labels> Labels: Load Path.
Edit the settings for both the Applied Loads and Transfer Reactions as desired.
| | |
| --- | --- |
| | NOTE: Enter the desired load magnitude for the Downward and Uplift Loads in the Transfer Reactions settings to determine when the Load Path Labels will display for each member type. Entering zero will turn off the display entirely. |
Edit the Show Combination for Total Load setting for both Applied Loads and Transfer Reactions to display a summary of the downward loads used. For example, (D+L+S) would be displayed if Dead, Floor Live, and Snow Loads were used to determine the value.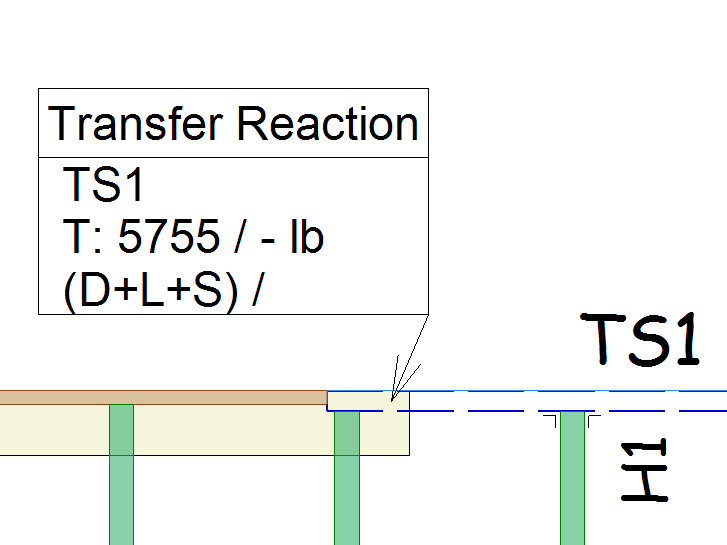 To turn on the Load Path Labels once the settings have been edited, go to the Analysis and Design Tab > Output and click the Create/Refresh Load Path Labels

tool. Load Path labels have their own Visibility Switches under Labels that may need to be turned on. To delete all the Load Path Labels use the Delete Load Path Labels

tool on the Labels Toolbar or select an individual Load Path Label and right-click and Delete.