No. A conventionally framed (compression) roof relies on a non-structural ridge board and collar/tension ties to resist the roof loading. This puts the roof rafters in both compression and bending, which TJI®'s are not designed to do.
TJI® roof joists are designed as bending members only. This requires the bottom flange to bear on a structural support at each end. In a roof, this requires a properly sized ridge beam at the peak that is supported by columns and/or bearing walls.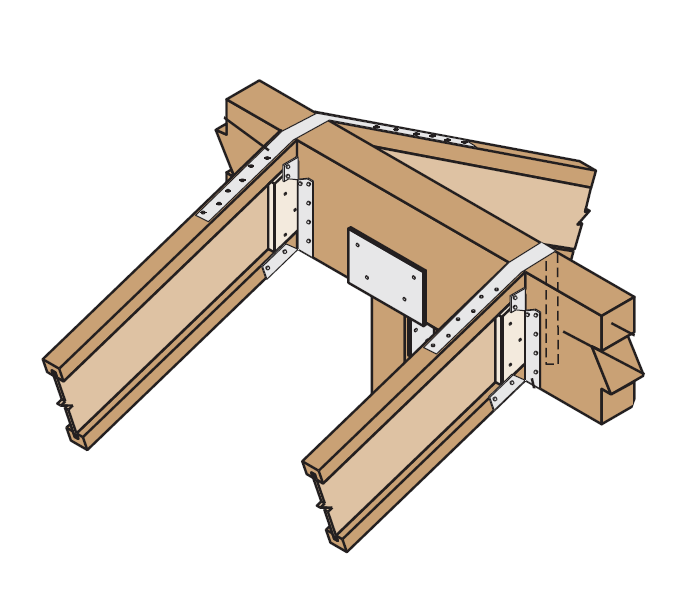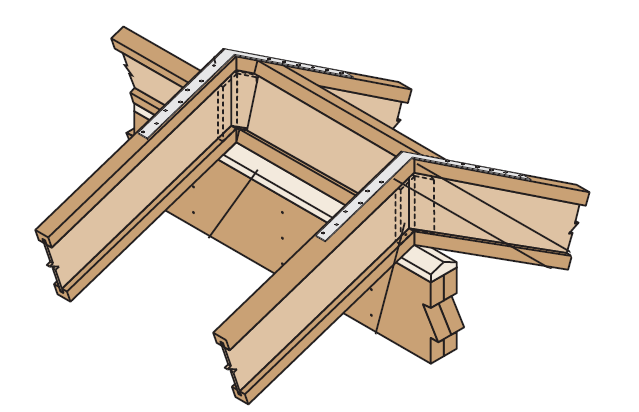 If a conventional roof rafter/system is desired, designing the rafters using a solid section such as TimberStrand® LSL is recommended. We include design information and details for this product in our conventional roof framing guide TJ-9005.