Multiple resources exist for specifiers to select a fire-resistance-rated floor/ceiling (roof/ceiling) assembly as part of their TJI® specification. Some of the more commonly used resources include the following:
Assemblies within our TJI® ICC-ES report ESR-1153
Intertek listed assemblies
I-joist assemblies within Table 721.1(3) of the International Building Code
I-joist assemblies provided by Underwriters Laboratories (UL). See table below for possible assemblies relative to joist flange size.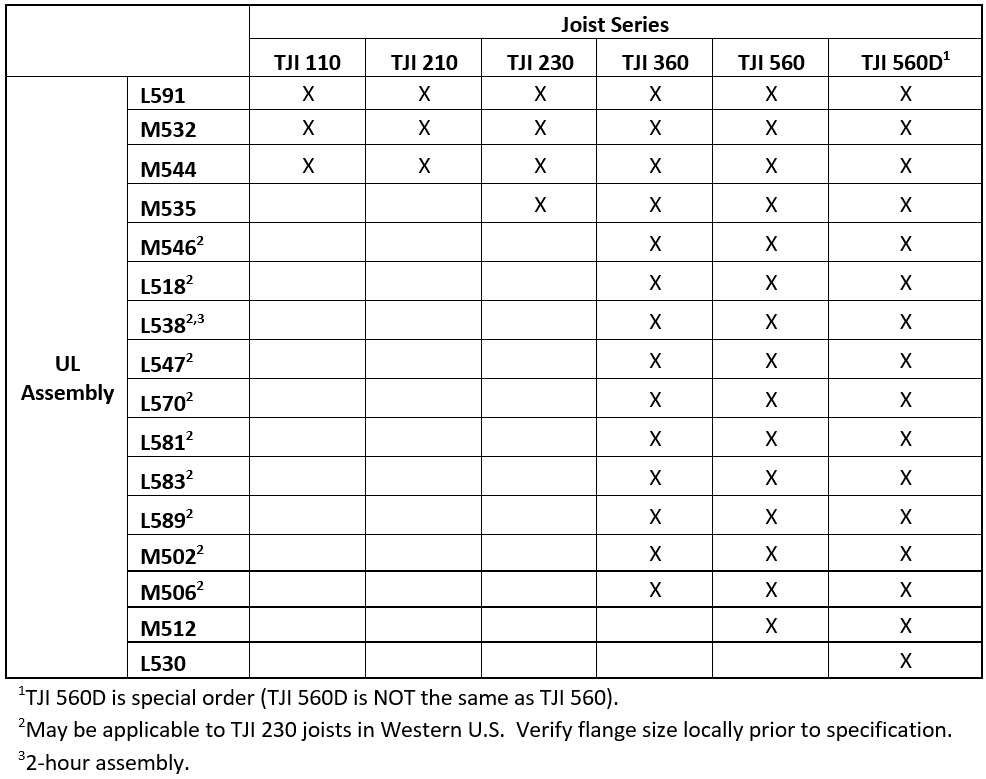 The information above is for fire-resistance-rated assemblies. For single-family residential applications where fire protection is required (R302.13), refer to the code for membrane options. Contact your local Weyerhaeuser Territory Manager or local building official for additional clarification.