Carriage bolts are sometimes desired instead of 'standard' (hex head) bolts when connecting multiple-member Trus Joist™ beam products together. Product literature such as TJ-9000 (page 28) provides connection design information for ½" diameter hex head bolts along with nails and screws. Carriage bolts may be requested instead of the standard type bolts due to lower cost, easier installation or the reduced impact of the lower profile head on the face of the beam. See Figure 1 below.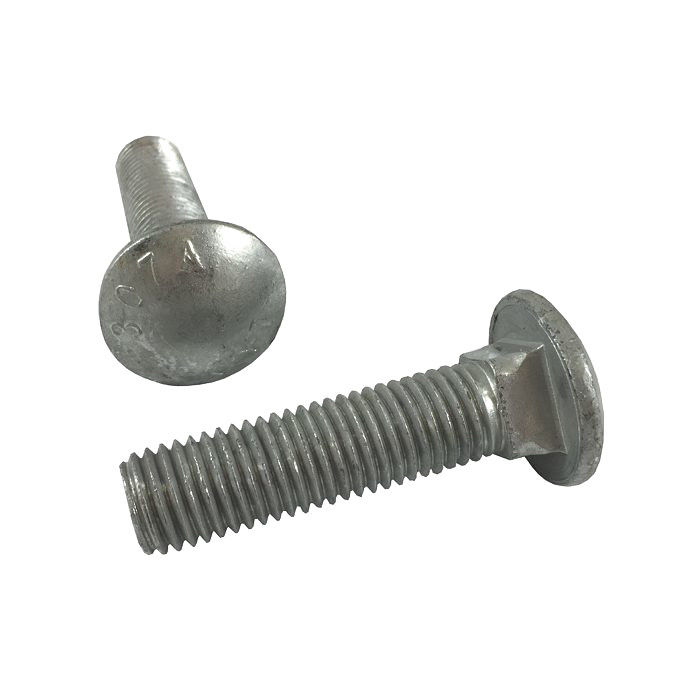 Fig. 1 Typical Carriage Bolt
Assuming the bolt diameters are the same, are they interchangeable?
The simple answer is "No". As published in this American Wood Council article there are no tabulated values given in typical wood design standards such as the NDS for that connector type. However, the article does indicate connection design is possible with carriage bolts so long as the differing characteristics of those bolts is accounted for.
A better option to bolts may be self-drilling screws such as Simpson's SDWS screw which combine ease of installation with high capacity.