For residential structures, we're occasionally asked if screws can be substituted for nails to connect the structural framework. This could be for attaching the individual wood components (decking, sheathing, joists, studs, etc.) in floors, walls, or roofs.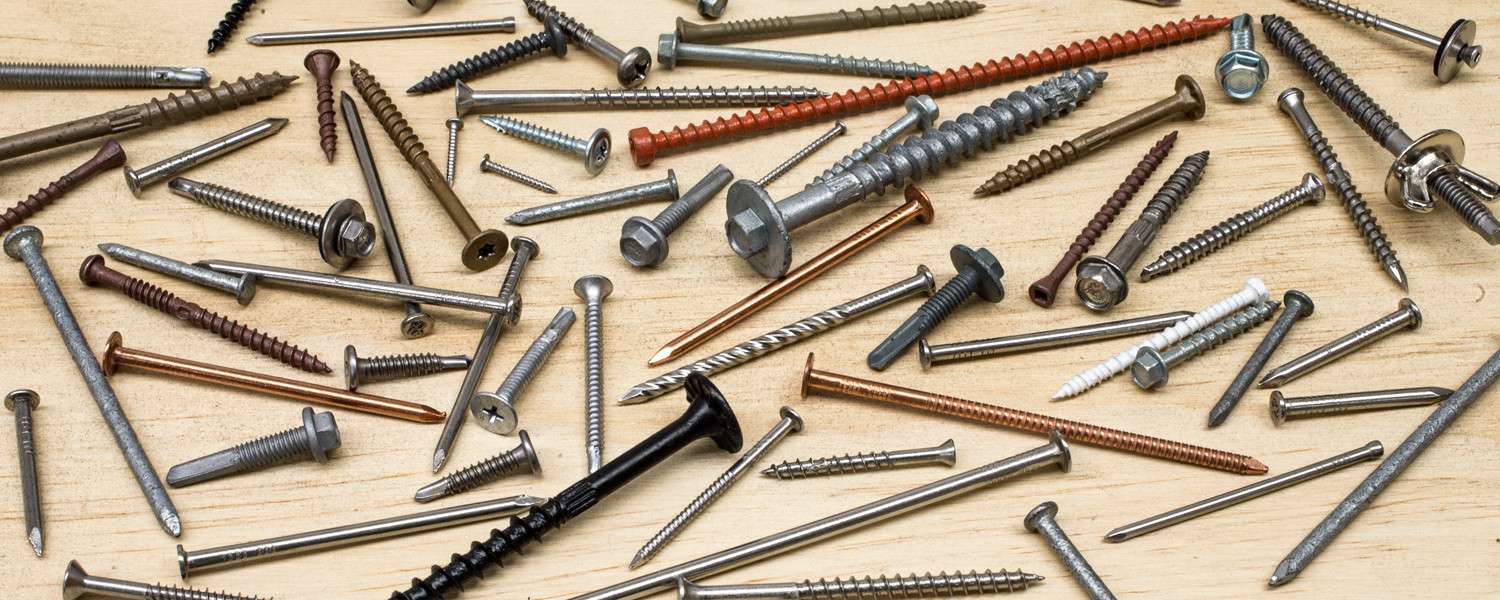 The answer is a definite . . . . Maybe!!!
The base code document that prescribes the elements of a typical residential structure is the International Residential Code (IRC). A general fastening schedule for attaching the individual elements together is given in Chapter 6, Table R602.3(1). Within that schedule, various size common nails, box nails and staples are listed for a multitude of connection scenarios. See Figure 1 below, showing a portion of the fastening schedule and the various connector sizes/types specified.

Fig. 1: Excerpt From IRC Fastening Schedule
Nail descriptive terminology has changed over the years as 'box' and 'sinker' nails came into existence. Originally, fastener details were based on 'common nail' sizes (see Figure 2 below). A 10d common nail may have a similar length to a 10d box or 10d sinker nail, but the diameter could be slightly larger for the common nail. The IRC fastener schedule above accounts for this potential size/strength difference by showing the 'common' and 'box' nail size (8d, 10d, 12d, etc.) along with the expected quantity, diameter and length for each specified connector. Additionally, pneumatic nail sizes are given in terms of diameter and length only, as there are no traditional 'penny' sizes associated with them.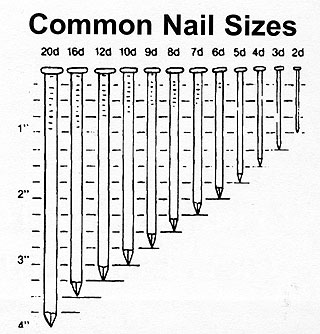 Fig. 2: Common Nail Sizes
Now, back to the question. No screws are included in the wood framing portion of the IRC schedule. To be substituted, the screw in question should have a similar strength, diameter and length to the nail it is to replace. Specified nail bending yield strengths are 80, 90 or 100 ksi (depending on diameter), as shown in a footnote to the IRC schedule. Note that substituting a longer or larger diameter screw for a given nail isn't necessarily appropriate as that could lead to other issues, such as splitting.
Screw bending yield strengths may be difficult to determine. They are typically more brittle than nails, requiring added consideration in wind or seismic based applications. Many aren't manufactured to specific standards, which means there are no published capacities or associated strength values. Some manufacturers do have product code reports with specific technical information to aid specifiers in design and substitution. Lacking that info, a substitution would be inadvisable.
While screw and nail options are given for attaching multi-ply beams together (in Weyerhaeuser beam literature), Weyerhaeuser has done no testing to address fastener substitutions with other ewp connection details.
In summary, it may be best to confer with the local code inspectors or with the designer-of-record for the project prior to any connector substitution.